Tell everyone you're unavailable next month because all the goods are coming to Netflix Australia (and New Zealand).
Netflix released its January highlights on social media this week, and it's packed with comic culture shows and movies.
Binge-worthy TV titles such as Chilling Adventures of Sabrina season three and Gotham season five will be uploaded to the streaming site, along with the hilarious sixth season of Brooklyn Nine-Nine.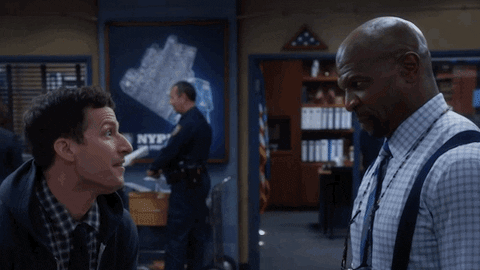 Season two of DC's Titans will be available around mid-month, followed by Bojack Horseman season six part b. 
On the movie front, Seth Rogan's The Green Hornet can be streamed from New Year's Day, along with Emma Watson, John Boyega, and Tom Hanks' thriller, The Circle.
And you won't need a Disney+ account to re-watch Spider-Man: Homecoming, because it too is finding its place on Netflix.
Check out the full release schedule and dates below: 
1 JANUARY – THE CIRCLE
1 JANUARY – THE GREEN HORNET
4 JANUARY – SPIDER-MAN: HOMECOMING 
4 JANUARY – GOTHAM SEASON 5
10 JANUARY – TITANS: SEASON TWO 
10 JANUARY – AJ & THE QUEEN
11 JANUARY – BROOKLYN NINE-NINE SEASON SIX
17 JANUARY – SEX EDUCATION SEASON TWO 
23 JANUARY – OCTOBER FACTION 
24 JANUARY – CHILLING ADVENTURES OF SABRINA: PART THREE 
24 JANUARY – SUITS SEASON EIGHT (PART TWO)
31 JANUARY – BOJACK HORSEMAN: SEASON SIX (PART B)