If you saw a group of people rushing around Melbourne today in a Hogwarts house uniform, they were on a magical hunt.
Harry Potter fans were seen (in life and on social media) rushing around the wizarding centre of Australia today, after the City of Melbourne launched a special 'Magical Christmas Quest'.
The event, also referred to as a Harry Potter scavenger hunt, saw people navigating their way around six locations where they had to complete a range of tasks in order to go into the running to win a very special prize. 
Clues were, of course, written in a very cryptic Hogwarts way, such as: 
"Keep your voice down and listen closely to what they say; tangled words can show you the way"
Once fans completed all six tasks, they finished the quest by returning to Melbourne Town Hall before 4.00pm where they filled out an entry card, submitted their pics and entered the draw. 
Beyond the excitement of dressing up and playing a city-wide game, entrants went in the running to win the ultimate Harry Potter prize pack. It's made up of VIP access to the Harry Potter & the Cursed Child, a merchandise pack, accommodation at the Sofitel Melbourne, a $500 Myer card and dinner for two. 
Dress up alone was worth it, but that!! 
Click here to check out some of the Instagram posts from the hunt.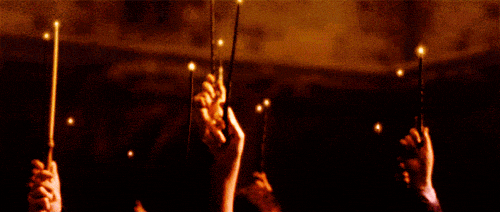 Those who took part in the scavenger hunt (and thought ahead) could extend their 'Boy Who Lived' experience in Melbourne by reserving tickets to the ever-popular Harry Potter & the Cursed Child, which is currently playing in the city. 
Meanwhile if you're in Sydney, you've only got days left to book your potion-making session at the Harry Potter pop-up bar before it hops on a broomstick towards Victoria's capital.