Renew your cinema loyalty membership now 'cause you'll be earning a lot of points watching Warner Bros.' two-year lineup of DC Movies.
Warner Bros. has announced released dates for its DC movies scheduled to hit cinemas over the next two years, and boy is it going to keep us occupied. 
From early 2020 to late 2022, the studio plans to release at least eight big budget, action-packed DC movies including the Batman reboot starring Robert Pattinson, sequels to Aquaman, Wonder Woman and Shazam, and more. 
So without delaying this any longer with an intro that'll repeat everything below, here are the dates you need to mark down in your calendar (this list can also be found on Wikipedia, which is where we found it):
7 February 2020 – Birds of Prey (And The Fantabulous Emancipation Of One Harley Quinn) Continuing on with the revitalisation of the DC universe is Harley Quinn's Birds of Prey, which, according to a Producer, will almost completely ignore the Suicide Squad. 
Sue Kroll said the movie will focus on Quinn's journey with the all girl group of anti-heroes, not her escape from prison. 
OH BTW, Quinn may be sporting pig tails, but this is definitely not a kiddie movie. It'll be rated R so leave the young ones at home. 
5 June 2020 – Wonder Woman 1984 
The one DC movie that's guaranteed not to burn out.
Amazonian Princess and God, Wonder Woman, returns next year with Gal Gadot in the lead, along with her on-screen beau Chris Pine, and of course Patty Jenkins in the Director's chair. 
Wonder Woman 1984 will see Diana move from the 40s into the 80s where she'll take on Maxwell Lord and Cheetah. 
25 June 2021 – The Batman 
A huge one year after Wonder Woman's release will be a movie centered around the Caped Crusader.
It'll be the first solo Batman movie since Christian Bale's The Dark Knight trilogy and it'll be led by Robert Pattinson. 
It's hard to picture the once pale Forks-based vampire in the role but he'll no doubt be a success alongside his fellow cast members  – Zoe Kravitz as Catwoman, Colin Farrell as the Penguin, and Paul Dano as the Riddler.  
6 August 2021 – Suicide Squad II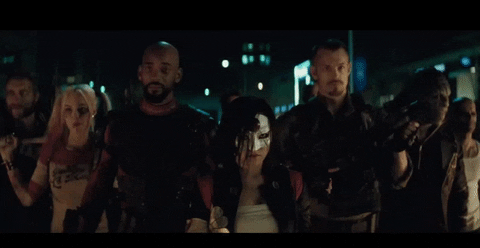 TV isn't the only place featuring crossovers, you can see them in the Suicide Squad when James Gunn (Guardians of the Galaxy Director) steps in to deliver the sequel.
Also crossing over from Marvel to DC will be Idris Elba who's character in the movie has yet to be revealed, Taika Waititi (who directed Thor: Ragnarok and voiced the hilarious Korg), and Guardians of the Galaxy's Sean Gunn and Michael Rooker. 
Meanwhile, Margot Robbie will be back in the blonde and pink wig (assuming it's a wig) as Harley Quinn, as will Joel Kinnaman who plays Rick Flag, Jai Courtney the Aussie Captain Boomerang, and Viola Davis as the overseer of 'people with powers' aka Amanda Waller. 
The movie will also feature big names such as Peter Capaldi, David Dastmalchian, Alice Braga, Juan Diego Botto, Storm Reid, Pete Davidson, Joaquín Cosío, and so many more. 
22 December 2021 – Black Adam 
The Rock continues to 'rock' the big screen! 
Dwayne Johnson will make his DC debut as the powerful, fast and extremely strong villain, Black Adam. 
The movie will focus on the antihero's genesis and could eventually tie into future Shazam movies. 
Co-Producer Hiram Garcia said the movie will be "gritty and violent". 
1 April 2022 – Shazam sequel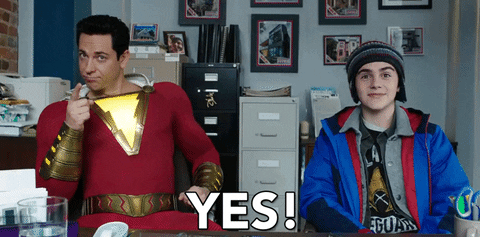 He's back! 
The kid who transforms into an incredibly powerful superhero will return in a year-and-a-half. 
Although it's a little too soon for extensive movie details, it is known that Henry Gayden will return as scriptwriter, along with Director David F. Sandberg and Producer Peter Safran. 
Zachary Levi is also expected to reprise his role as Shazam, as will Michelle Borth who appeared as Lady Shazam towards the end of the original movie. 
1 July 2022 – The Flash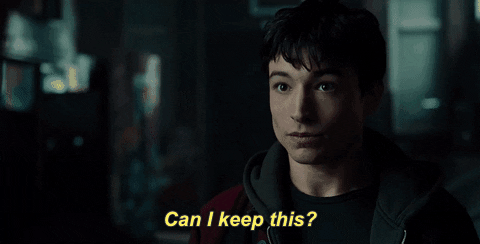 This one has been racing around in circles for some time but apparently, it's finally going to happen. 
The Ezra Miller-led movie version of The Flash is expected to be out in cinemas on 1 July 2022, and that's about all we know of it. 
Except, the DC Extended Universe Wikipedia does say that filming should begin in 2021, so hopefully we'll have a little more information by then. 
16 December 2022 – Aquaman sequel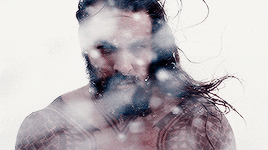 Ladies and gentlemen, be calm. 
It has been confirmed that Jason Momoa's Arthur Curry will return for a sequel and it will be out in around two year's time. 
That might feel like a long time to wait but Rome wasn't built in a year and we've seen what tragedy can happen with you try to rush DC movies.