Harry Potter love potions to confusing concoctions, whatever you make it'll leave you tipsy.
'A bar experience like no other' not-so-secretly popped-up in Sydney this year, where it has charmed locals with an unofficial Harry Potter vibe and potion-making opportunities.
'The Wizard's Cauldron' arrived in a secret Surry Hills location late August, and unfortunately it's nearly time for it to 'deletrius' & move on to another city (Melbourne).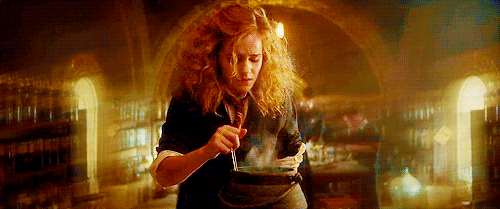 During each magical 90-minute session (that costs around $55), attendees will receive ingrediants, which can be used to create new spells, potions, and even magical beings.
As an added fun, they'll be tasked with completing challenges and tasks that'll unlock extra ingrediants for their concoctions.
Oh, AND each attendee receives a wicked robe and wand so they feel the Harry Potter part.
The magical pop-up will stay in Sydney until mid-December. So, there's still a few opportunities for wizarding fans to mix their (alcoholic) brew.
But seriously be quick. These tickets sell faster than Harry Potter chasing a Golden Snitch on a Firebolt during a Quidditch match.
Click here for more information or click here to check out dates and purchase tickets.
If you could create a potion, what would its effects be?