Prepare yourself for the most useless yet strangely adorable thing you'll see all day related to Captain Marvel.
It's Goose the Flerken or as us humans would refer to her (yes, Goose is a girl – click here for proof) as, Goose the Cat, answering fan questions.
Movie marketing at its finest!
The creative geniuses at Marvel Entertainment took Goose (who goes by the name of Reggie IRL) aside during Captain Marvel promos, for a Q&A session that was, well, really random.
The killer creature was asked questions like 'what's your favourite scene in Captain Marvel', to which the Flerken didn't really respond because it's a cat and cats don't talk.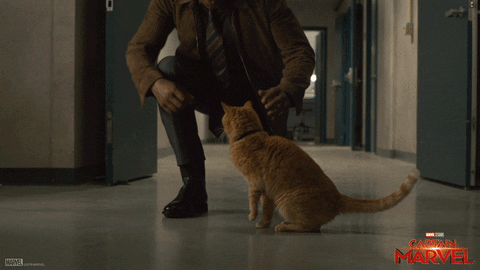 However, Marvel did manage to tap into the feline's psyche to determine that she loved the scene in which she was allowed to expose her very dangerous tongue.
Goose or Reggie also answered questions like whether she thought she could take down Thanos, which hero she loves best (Captain Marvel obvs.) and whether she took anything from the set.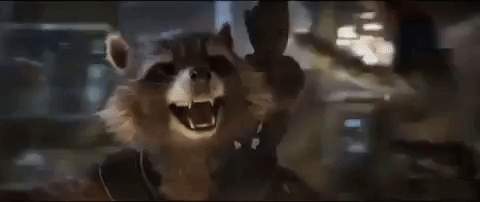 The cat was also asked who she'd like to team up in the Marvel Cinematic Universe and her immediate answer was… Rocket!
Goose and Rocket – a dream MCU duo we didn't know we needed, but now, we really want it.
Check out the video below for the full clip:
Would you like to see a Goose & Rocket spin-off?