Cover your arteries (or expose them if that's your thing) because a Salvatore brother is headed Down Under with one of The Originals, a telekinetic tween, a couple of teen wolves & more.
Supanova Comic & Gaming Convention's first event of 2019 is shaping up to be a beast thanks to its line-up of guests, many of who have either played wicked creatures or fought them. 
Okay, enough of the prerequisite intro – IAN SOMERHALDER IS COMING TO AUSTRALIA!
The actor behind the ever-sarcastic and seemingly more evil of the two Salvatore bros has signed up as a last minute addition to Supanova's upcoming Melbourne and Gold Coast conventions. 
The star of the retired series, The Vampire Diaries, will be in Australia in under two weeks to meet fans, sign their collectibles and make hearts flutter with those blue eyes and that half smile.
Joining him for the weekend of pop culture madness is his vampire buddy, Nathaniel Buzolic, who played one version of Kol Mikaelson in The Vampire Diaries' spin-off, The Originals.
Fun fact: Nathaniel is Aussie! So be sure to give him a warm welcome home.
Outside of The CW's popular vampire shows, Supanova booked Millie Bobby Brown aka Stranger Things' badass Eleven.
She'll no doubt be tight-lipped about the show's forthcoming third season but can someone please ask if she's related to Winona Ryder – there is such a strong resemblance between the two.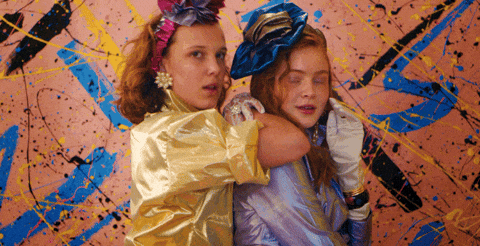 Other guests that'll no doubt have you booking flights to Melbourne or the Gold Coast are Teen Wolf's Tyler Posey (although he's grown, he'll always be young Ty from Maid in Manhattan to me) and Tyler Hoechlin (you may also recognise him as Superman from Supergirl).
Eliza Taylor of The 100 will also join the convention (another Aussie, guys!) along with Deadpool's Stefan Kapicic, Constantine's Matt Ryan (ask him about a revival!!) and… there are just too many incredible guests to name so just click here for the full list. 
Supanova Melbourne will be held on 5-7 April 2019, followed by Supanova Gold Coast on 13-14 April.
Which guests are you most keen to meet & greet?