Strap yourself into the Millennium Falcon! No, seriously that's one of the things you'll be able to do inside Disneyland's new Star Wars-themed land called 'Star Wars: Galaxy's Edge'. 
You may recall as far as back as August 2015, when Disney Parks revealed plans to dedicate a whole area of its California and Florida park/world to one of the greatest franchises of all time, Star Wars.
At the time of its announcement, Disney Chairman Bob Iger described the out-of-this-world design as an immersive experience that'll "transport guests to a whole new planet". And as the project nears completion, it seems as though that's very much what it'll do.
Creators of Star Wars: Galaxy's Edge worked so furiously over the last three-to-four years that the land is ready to make its debut ahead of schedule, and lucky so because according to Disney, demand among fans is extremely high.
Star Wars: Galaxy's Edge will open in two phases with the first phase being – pull out a notepad fellow Rey, R2-D2, Darth Vader, Han Solo, Luke Skywalker & Leia lovers – 31 May 2019 in Disneyland Park, California AND 29 August 2019 in Walt Disney World Resort, Florida.
That's right, only a little more than two months until its debut!
While you use one hand to search flights for Los Angeles (use a Travel Agent!), use the other to scroll below for what fans will find inside the intergalactic theme park:
Welcome to the Black Spire Outpost on Batuu
Upon entering the Star Wars-themed land, visitors will find themselves transported to the galaxy's Outer Rim where a planet popular among smugglers and traders sits. It's called Batuu and its Black Spire Outpost is where guests will want to go to find sanctuary away from the First Order.
Say 'hey' to Rey, Finn & more
It wouldn't be a Disney land without character meet and greets. Among the franchise faces visitors can expect to come across in Star Wars: Galaxy's Edge include Rey, Finn, Poe BB-8 and Chewie.
Oh, and of course there'll be a few Stormtroopers roaming the Outpost.
Blast across the universe in the Millennium Falcon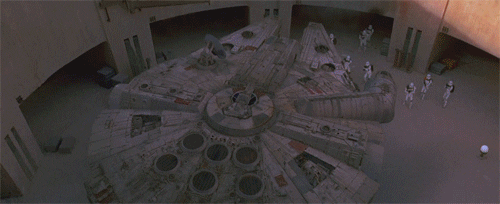 I wasn't kidding when I said it earlier.
One of the thrilling attractions inside Star Wars: Galaxy's Edge is called Millennium Falcon: Smugglers Run, which invites fans into the cockpit of the "fastest hunk of junk in the galaxy".
With Chewie and Solo close by, riders will take control of the ship as either pilots, gunners, and flight engineers, and use their newfound position to blast across the stars.
Too fun!
Fight the First Order & come face-to-face with Kylo Ren
Opening during the second phase later this year is Star Wars: Rise of the Resistance, which places fans in the middle of the Rebellion where they'll fight the First Order AND come face-to-face with the new generation's baddie, Kylo Ren.
Taste Blue or Green Milk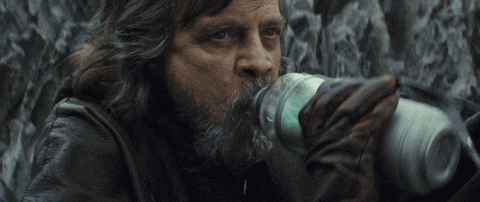 Eat as they eat and drink as they drink.
For the first time anywhere (unless certain childhood beverage experiments went a-wire), fans will be able to order Blue Milk or Green Milk from the Milk Stand.
The Milk Stand is one of the many stalls lining The Blue Spire Outpost's Market.
Watch a former pilot droid turned DJ spin the decks
Introducing the baddest and most musically diverse droid in the entire galaxy… DJ R-3X.
Visitors can watch and dance on as the former Starspeeder 3000 pilot droid from the original Star Tours drops a few beats inside Oga's Cantina – an exotic beverage venue.
Construct your own astromech droids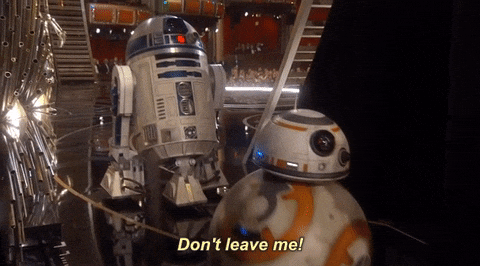 Along Blue Spire Outpost's Market is a spot called The Droid Depot where guests can build their own astromech droid. They'll be able to choose one of two core models (R-series or BB-series) and choose its parts and colours. The droids will have programming chips that'll allow users to further customise their new toys.
OR handbuild a lightsaber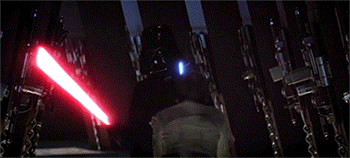 Stop. Drop. WHAT?!
At Savi's Workshop, visitors will actually be able to handbuilt their own lightsaber… and by that, I mean, they'll be able to customise and craft it so that its force reflect their own individual personality.
HEADS UP if you're planning to visit between 31 May-23 June 2019
Due to demand, if you're planning a trip to Star Wars: Galaxy's Edge between the dates listed above then you'll need to have a valid theme park admission AND will be required to make a no-cost reservation, subject to availability, to access the land.
Information on how to make a reservation will be available at a later date on Disneyland.com.
FEATURED IMAGE: Image: Disney Parks
Are you planning to check out Star Wars: Galaxy's Edge?