Seven hells, George R.R Martin has done it again.
NOTE: If you haven't watch the fifth season finale yet and are doing your best to avoid spoilers (hahahah good luck), then close this page NOW!
It's rough and potentially controversial for me to say, but the death of a child (Stannis you idiot) was nothing compared to the loss fans around the world witnessed last night.
That is, if Snow (no, please no) is actually dead (Martin hasn't confirmed it yet so start praying to the old gods now).
In true Game of Thrones style, the last episode, which aired last night was full of 'YES!' moments as well as the usual 'wait, WHAT!?'.
And Jon Snow's oh so sudden and please don't let it be true death had us all like: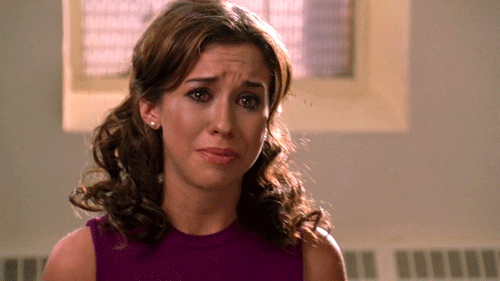 While this was the most shocking – and I'm still so mad at the GOT creators – moment, it wasn't the only surprise.
Cersie and Jamie's daughter, Myrcella Baratheon met her tragic death, unsurprisingly poisoned by Prince Oberyn's lover Ellaria Sand.
But while we may not have come to have loved Myrcella as much as Jon (no, please no), her death may play a bigger role in the future of the series and be the key driver in next season's storyline – *hint* Dornes VS the Lannisters.
Speaking of the Lannisters, Cersei's vanity and pride were finally stripped away (literally), as she was forced to make a nude walk of shame along the streets of Kings Landing. And did we mention her hair was all but cut off?
It was also a tough episode for the Stark daughters, as Sansa took a leap off the wall of Winterfell and Arya is seemingly punished for killing Meryn Trant (you know, the heartless fool who apprehended Syrio, Arya's fencing teacher) before 'she is ready'.
On a positive (and slightly sleazy) note, the murders and twists were accompanied by GOT nudity and even a moment when you thought you saw Khal Drago (somebody bring back those arms please).
There's only around 292 days till episode one of season six, until then we 'know nothing'.
Which GoT season 5 finale moment surprised you most?